Board of Directors
Larry Augustin

Larry Augustin is an angel investor and advisor to early stage technology companies. He currently serves on the Boards of Directors of Fonality, Hyperic, Medsphere, OSDL, Pentaho, SugarCRM, VA Software (NASDAQ: LNUX), and XenSource. One of the group who coined the term "Open Source", he has written and spoken extensively on Open Source worldwide. Worth Magazine named him to their list of the Top 50 CEOs in 2000. From 2002 to 2004 he was a Venture Partner at Azure Capital Partners. In 1993 he founded VA Linux (now VA Software), where he served as CEO until August 2002 and led the company through an IPO in 1999. Larry can be found online at http://lmaugustin.com.
Don Klaiss

Don Klaiss, president and chief executive officer of Compiere, is responsible for company strategy, organization and operations. Don brings to Compiere over two decades of global executive leadership experience in the enterprise software industry.
Prior to joining Compiere, Don spent fifteen years at Oracle Corporation where he was most recently Senior Vice President, Applications. At Oracle Klaiss was instrumental in growing the company's enterprise applications software into a multi-billion dollar business. He also developed Oracle's entire industry-leading suite of manufacturing, supply chain, distribution, logistics, asset management and CRM service applications, building and running a 2,500 person applications development organization. Prior to his time at Oracle, Klaiss held senior management positions at technology firms including Ask Computer Systems, Inc., NCA Corporation, Covalent Systems Corporation and Hewlett-Packard.
Don holds a Bachelors degree from Rutgers University and a Masters degree from Stanford University.
Peter Sonsini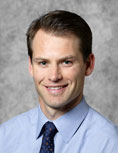 Pete joined NEA in 2005 as Principal focusing on information technology investments, including software and systems. He is currently on the board of Compiere and actively involved with Xensource. Pete has 10+ years of operating experience in Silicon Valley that spans executive sales, marketing and finance roles. Prior to joining NEA, Pete was on the executive team at VMware where he built the company's initial strategic alliances and grew annual sales through OEMs from $0 to $40 million in four years. Prior to VMware, Pete was one of the first hires on the business side at Mirapoint, where he ran product management. Pete also served in various sales and marketing positions in Hewlett-Packard's server division, including Worldwide Product Manager for the mid-range server business. Pete began his career at Montgomery Securities where he was an Associate in the firm's Technology Corporate Finance group. Pete received his MBA from the Kellogg School of Management at Northwestern University, and his BA from the University of California, Berkeley.
Sujay Jaswa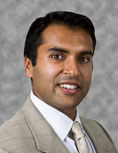 Sujay joined NEA in 2008 and focuses on investments in information technology, consumer technology, and energy technology. Previously, he served as CEO of entertainment website YFly. Sujay led YFly's fundraising and restructured its website, operations, and ownership. Before YFly, Sujay was Director of Business Development at CinemaNow, where he led and originated Echostar's investment and created partnerships with Linksys/Cisco, Sprint, AskJeeves, and Facebook. Sujay joined CinemaNow from Cisco Systems' Corporate Business Development group, where he co-led investments in CinemaNow and Emergent Game Technologies, worked on the acquisition of Scientific Atlanta, and served as a Board Observer of Zaplet (MetricStream), CinemaNow, and Digital Fountain. Sujay began his career as a consultant at McKinsey & Co, where he served clients in the High Tech practice and Corporate Finance and Strategy practice. He received an A.B. in Economics and a certificate in Finance from Princeton University and an MBA from the Harvard Business School. Sujay is a Kauffman Fellow, a founding member of the Generation Next PAC, and the founder of TiE Young Entrepreneurs.