Open Source
A Better Way to Build and Distribute Software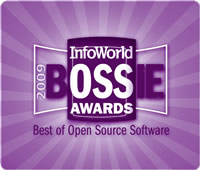 The business applications market has been dominated by proprietary software vendors who offer complex, inflexible and expensive products built on decades only technology. They spend between 50-70% of revenues convincing customers to buy their product (sales and marketing) and less than 10% of revenues actually making better products (engineering).
We thought there was a better way. Why not write our product in public and distribute a free version through an open source license? Individuals and companies would be free to evaluate/use the product and engage with Compiere when they were ready for a commercial relationship. We could shorten the costly and time-consuming enterprise sales cycle while allocating more of our resources toward engineering (more than half our staff is part of R&D). And it worked - Compiere has now been downloaded more than 1,800,000 times!
Today, we provide the most modern, adaptable and lowest cost ERP solution available. We offer customers the choice between several product editions, between on-site or Cloud-based deployment, and the ability to switch from one option to the other. Our business model eliminates upfront license fees, providing support, services, and product enhancements via an annual subscription.
Compiere ERP was named the Best of Open Source Enterprise Software again in IDG's 2009 InfoWorld Best of Open Source Software (Bossie) Awards, marking the second consecutive year the company has earned the honor. Visit our customer success stories to find out why.
We recommend you evaluate Compiere ERP with a Free Trial or Download, or watch one of our Product Demos now.